Free shipping on all orders $100.00 CAD and over. Only applicable in Canada.
Forever Proud.
In celebration of Pride, TD Precious Metals is proud to offer the ½ oz Pride Silver Round.

100% of net proceeds donated to Rainbow Railroad.
Convenience by the ounce
Buy your gold, silver and platinum in branch or online at competitive prices with TD Precious Metals.
Roarrr!
Make some noise and add these Dinosaurs of North America 2 oz Coins to your collection today.
TD Precious Metals
Buy gold, silver and platinum from the comfort of your home with convenient delivery to your front door or a TD branch.
Featured Products
Investing in, buying and selling Gold, Silver & Platinum
3 convenient ways to buy precious metals
Precious metals can be purchased: online, in branch and at a TD Foreign Exchange Centre.
Keeping your shipment safe and secure
Choose to securely ship to your home or a TD branch location. All packages require a signature upon delivery or pick up.
No additional fees or hidden charges
There are no additional fees when purchasing from TD Precious Metals. TD Customers receive preferred pricing if paying from their TD bank account.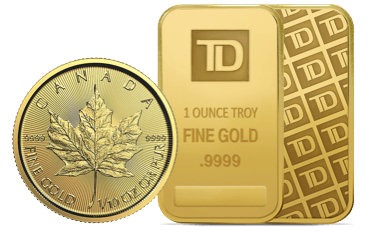 Invest in Gold
A range of products with a variety of weight options to suit every investor's needs.

Shop for Gold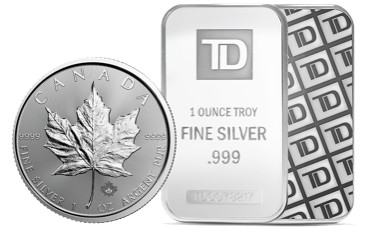 Invest in Silver
An affordable investment option that can help diversify an investment portfolio.

Shop for Silver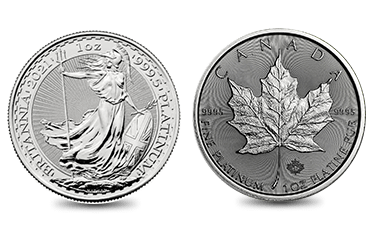 Invest in Platinum
A unique investment and one of the rarest precious metals in the world.

Shop for Platinum
1 Our pricing is based off of the current TD bid and ask prices. The value of each product is dictated by the market price of gold, silver and platinum. Current market conditions may affect the value of each product and can change from second to second.

2 Limited quantities available.