Free shipping on all orders $100.00 CAD and over. Only applicable in Canada.
Happy Lunar New Year
Give the gift of the TD Year of the Prosperous Rat Gold and Silver Rounds1
Happy Lunar New Year
Celebrate the start of the new Lunar cycle with the TD Lunar Series Collector's Bundle1!
Previous
Next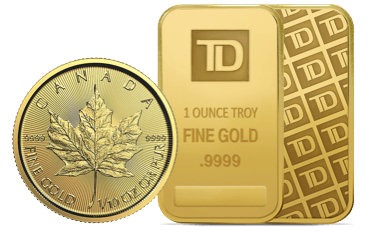 Invest in Gold
A range of products with a variety of weight options to suit every investor's needs.
Shop for Gold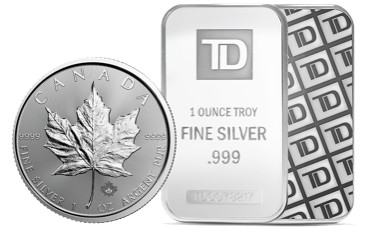 Invest in Silver
An affordable investment option that can help diversify an investment portfolio.
Shop for Silver
1Our pricing is based off of the current TD bid and ask prices. The value of each product is dictated by the market price of gold and silver. Current market conditions may affect the value of each product and can change from second to second.